Liv Pants
Regular price
Rs. 8,500.00
Regular price
Rs. 8,500.00
Sale price
Rs. 8,500.00
Unit price
per
Sale
Sold out
FLAT 10% OFF ON YOUR 1st ORDER | USE CODE - FIRSTBUY
Size Chart
For more information
Whatsapp us.
Born from the idea that celebrating oneself is the significant need of the hour, these tranquil trans-seasonal pieces are carefully hand crafted to bring comfort and excitement to mindful wardrobes. The collection is a mix of over layers, comfort fits and statements in Hand-spun & Handwoven desi cotton from the traditional looms of Gujarat, plant based silks and organza's woven in parts of Bengal. This timeless but cheerful collection made from skin friendly fabrics will make you stand out and reflect your glow. Wear these pieces as a set or wear them as separates expressing your uniqueness with our threads.
PANTS
* High Waisted Pants
* Elasticated Waist
* Flared Silhouette
* Length: 40"
* Delicate Placement Embroidery
* Made with Pure All Weather Crepe Silk
* Ethically made
ABOUT OUR FABRICS
Our silks are made from bamboo and wood pulp, dyed using natural pigments.
Our yarns are hand spun on the traditional charkhas of Gujarat and dyed using natural pigments.
Our breathable and lightweight fabric offers a high sense of ease.
Why is it earth friendly? Using natural dyes derived from fruits, vegetables, roots, berries and minerals reduces the impact on the environment, and the fabric has a longer life cycle than traditional fabrics.
WHY CHOOSE US
Fashion has power, the power to change lives. The lives of farmers, spinners, weavers, printers, tailors, embroiderers, designers and many more who have invisibly woven their souls into what we wear. At Chambray & Co. we honour them all, consciously, at every stage of crafting our products. Shifting fashion to touch the soul instead of just the body, we believe life is interconnected. Beauty is beyond vanity. The process of creation is as precious to us as giving you a beautiful product. We honour flaws in weaving as part of honouring life, streak of shade in dye as true luxury of the handmade. We silently celebrate the fading of natural dyes as we gracefully watch ourselves change through time. We design for mortality while honouring life and nature.
QUESTIONS ABOUT FIT?
WhatsApp or call us at +91 9099042888
Email: info@chambrayandco.in
INFORMATION
Know more about Product Care
Know more about Shipping and Delivery
Know more about Exchange, Returns and Refunds"
Care Instructions

    

 

Our products are mostly hand-woven in fabrics ranging from Linens, Cotton, and Silk to organic cotton. Due to hand crafted nature of our products you may find variations and irregularities in the fabric, which are not necessarily defects but are integral to and characteristic of handloom. 

All natural dyed fabrics are prone to bleeding in the first 2-3 washes. Natural dyed fabrics need special care owing to the properties of the dyes. Please dry all the colored clothes in shade and wash them separately in cold water.

For Silk and light and delicate twill/linens Please keep silks and light and delicate twill/linens away from jewellery & sharp edged objects. They must be washed gently and separately by hand. Optionally, you may dry clean them. 

All the products are already prewashed so shrinkage should not occur.

Please do not use any harsh chemical on clothes while washing or otherwise. (like strong perfume, starch or strong detergent.) All our garments are best washed separately in cold water. 
Share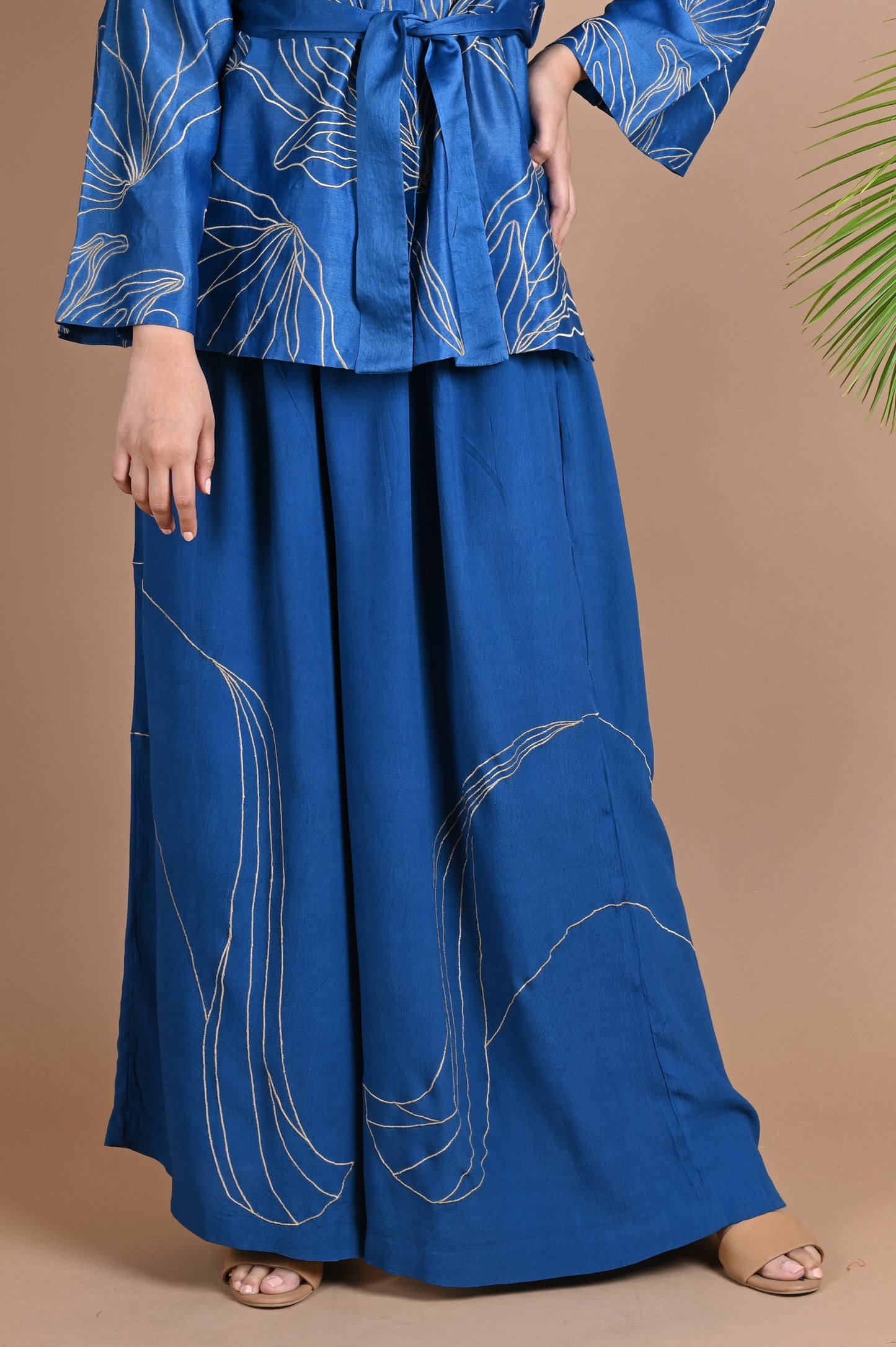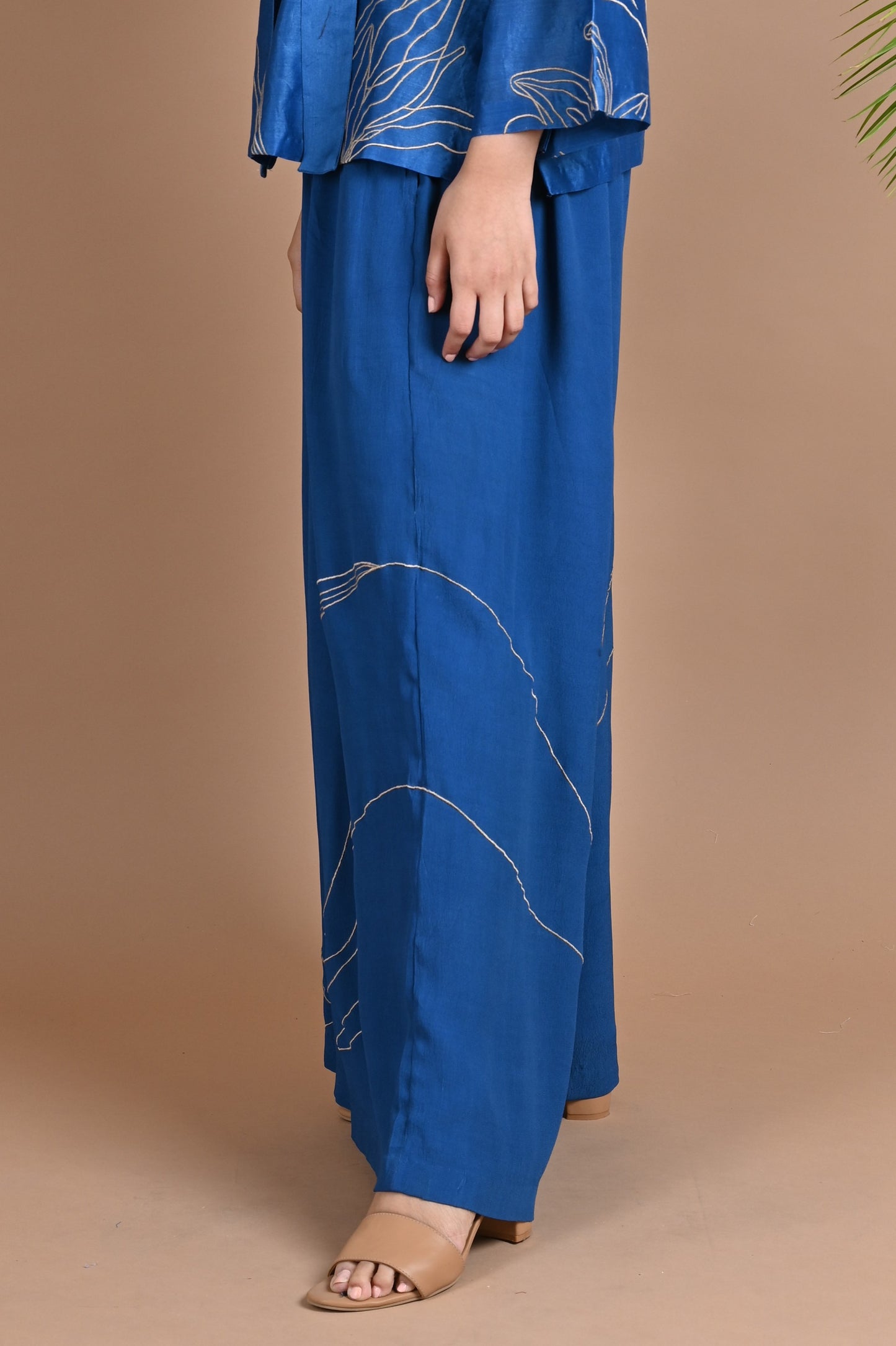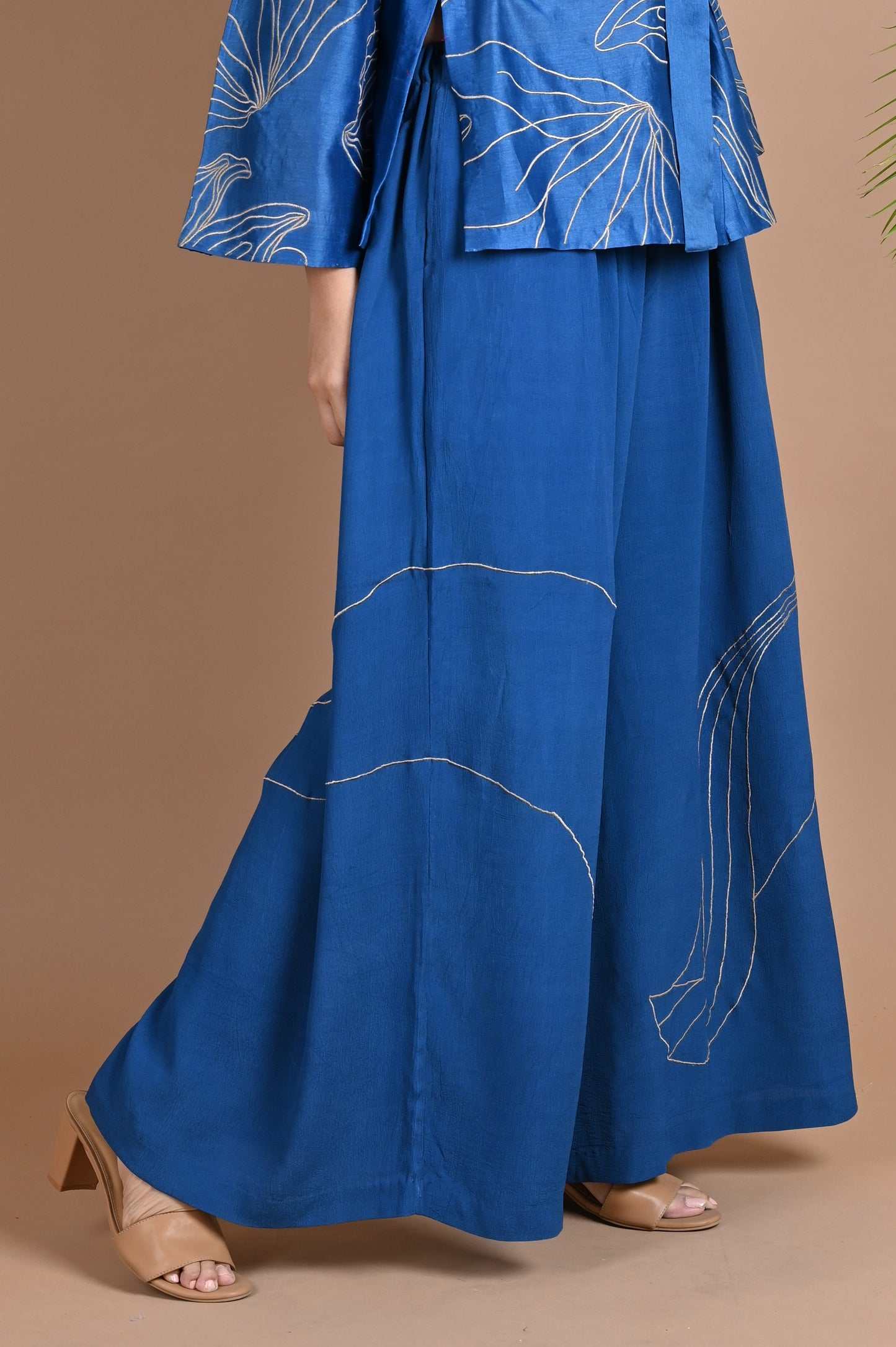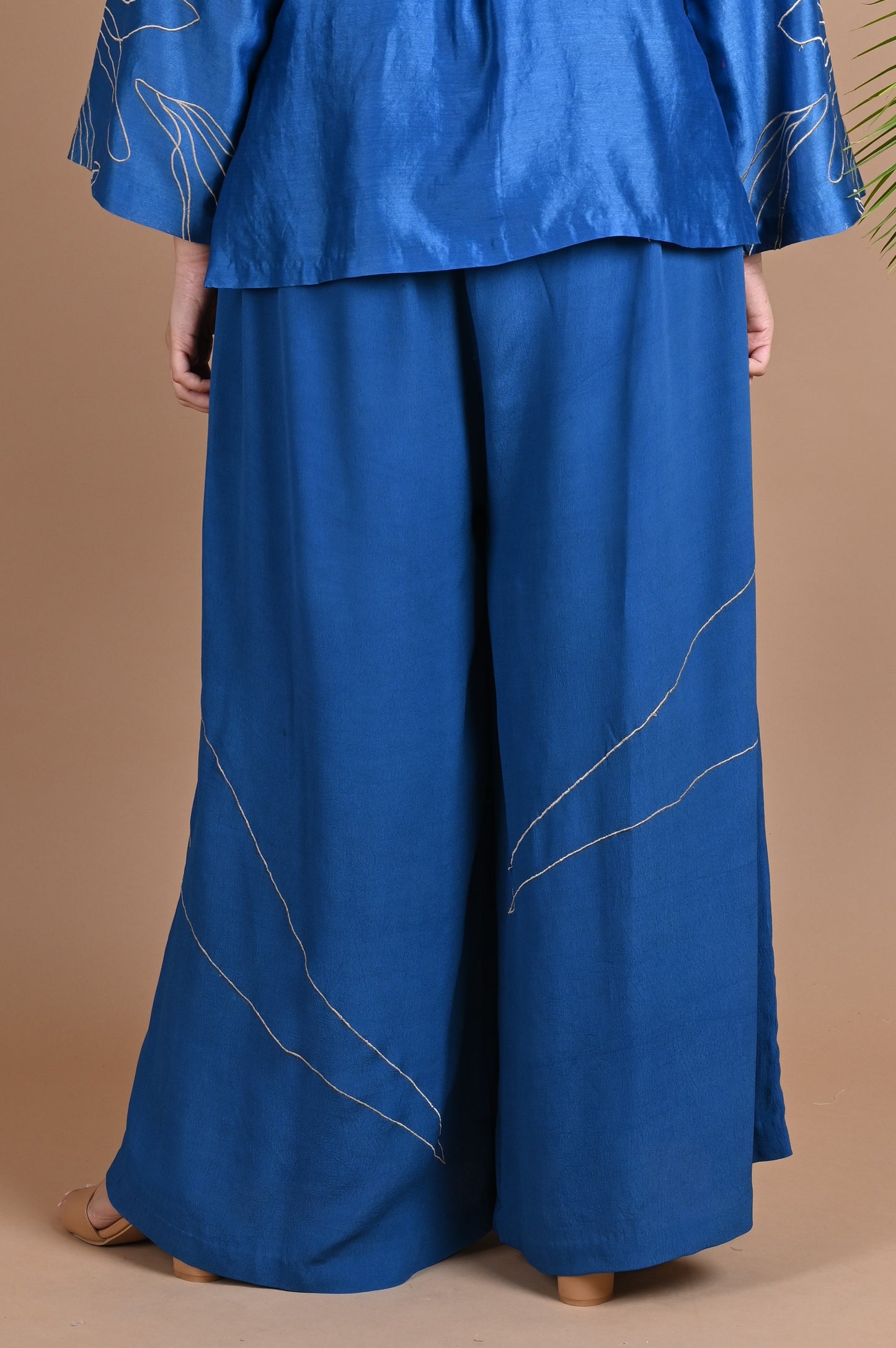 Size Chart
Standard Size Guide:
GARMENT MEASUREMENTS 
| | | | | | | |
| --- | --- | --- | --- | --- | --- | --- |
| SIZE | Chest | Waist | Low Waist | Hip | Shoulder | Armhole |
| Extra Small | 34 | 28 | 30 | 38 | 13.75 | 15 |
| Small | 36 | 30 | 32 | 40 | 14 | 16 |
| Medium | 38 | 32 | 34 | 42 | 14.5 | 18 |
| Large | 40 | 34 | 36 | 44 | 15 | 20 |
| Extra Large | 42 | 36 | 38 | 46 | 15.5 | 22 |
|  XX Large | 44 | 38 | 40 | 48 | 16 | 23 |
Our sizing is in inches. Please refer to the sizing before placing your order.
These measurements are standard Chambray & Co. sizes. Sizing can vary depending on whether a garment is loose or form-fitting. For more details, you can drop us an email at info@chambrayandco.in or reach out to us on +919099042888 over Whatsapp